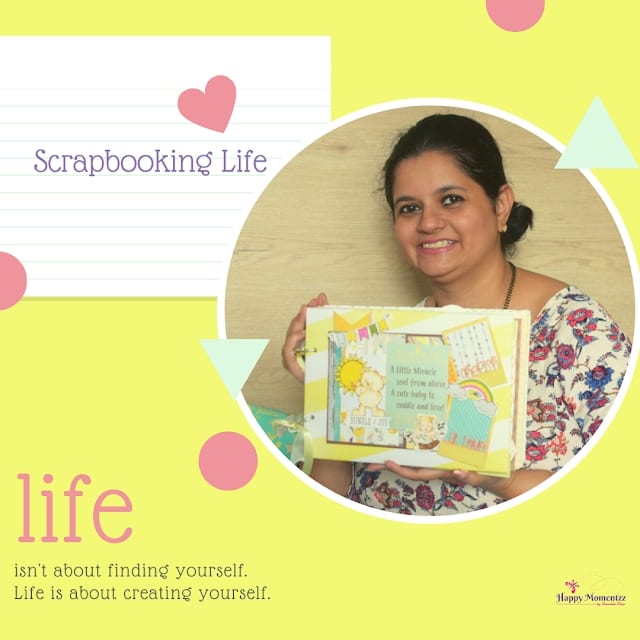 How I started my Scrapbooking Journey?
This is one the most asked questions – I learnt the art of Scrap-booking to make a Baby record album for my Kiddo 10yrs back for his First Birthday and I was not willing to document it in an printed album. Hence my research for handmade albums and scrap-booking made me fall in love with this new art, which was not very famous in India, those days. (I feel so old saying this now ) The reason being there were no much access to scrap-booking supplies back then and sourcing them was a pain or long wait.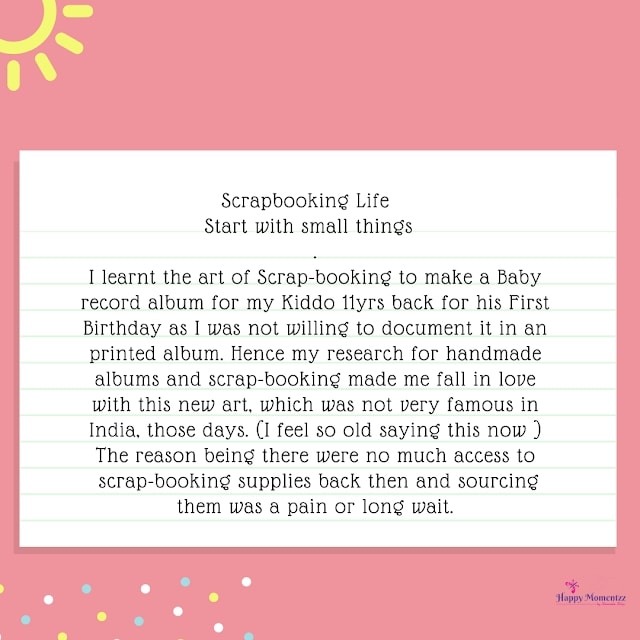 I started with handmade papers, dried flowers and Twine ribbon and loads of stickers to start with on my Sons album which is currently his favorite story telling book.
I have made yearly books till age 5 for him, travel albums and layouts, project life albums. Over the years my love for Scrap booking has just grown immensely..
Printing pictures , writing or journaling about it and making them look awesome turned out to be my profession over the years 😀 !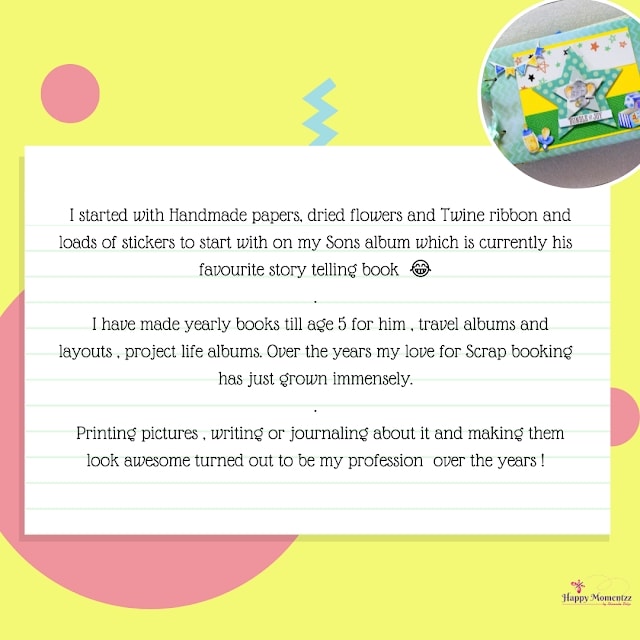 Now I help others who are looking to preserve their precious memories in the form of professionally made Scrapbooks. I design and build the project and make it easy to fill the album and make memories.
I have been constantly innovating to bring out new quality products. It's what keeps me excited and motivated.