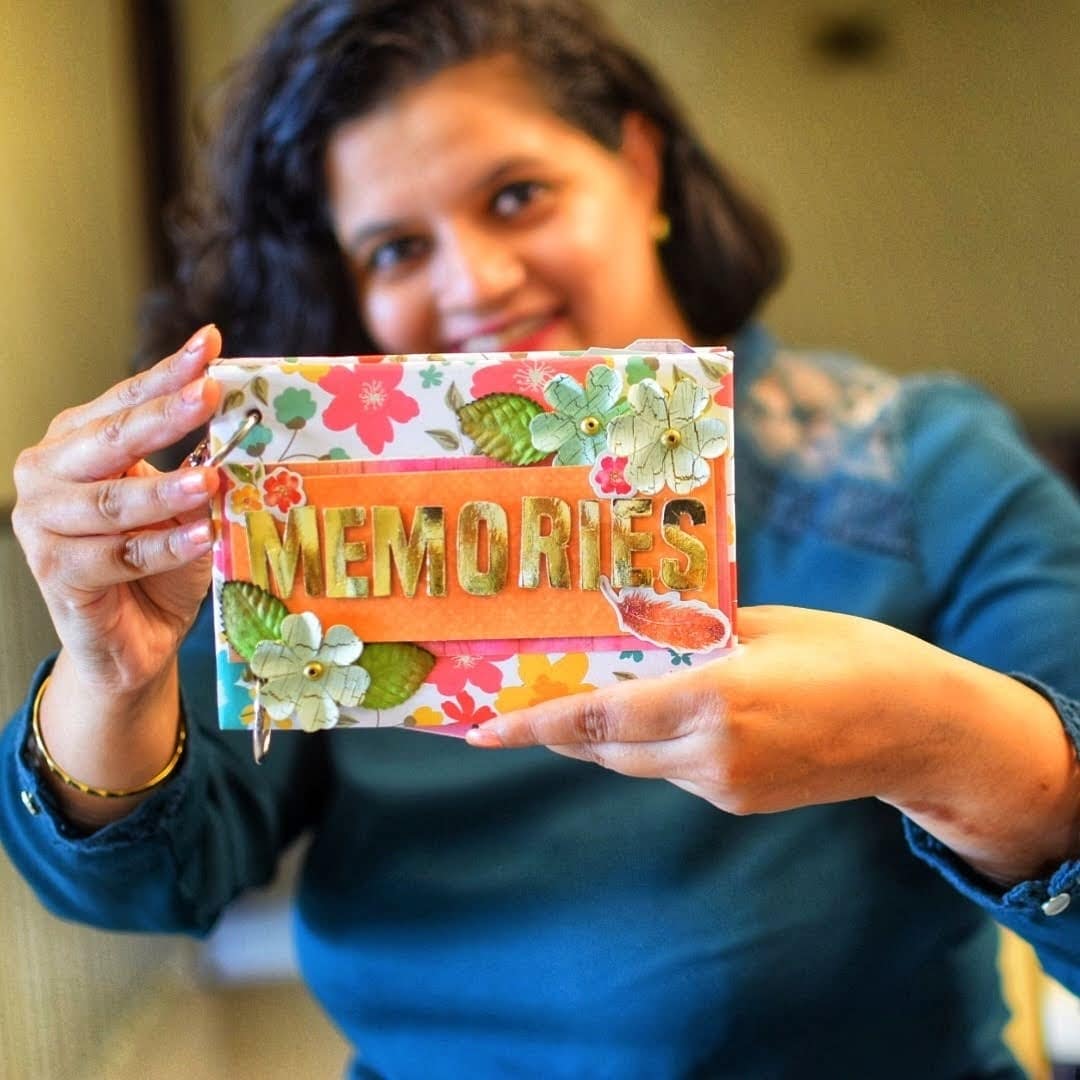 Scrap booking is a method for preserving personal and family history in the form of a scrapbook. Typical memorabilia include photographs, printed media, and artwork. Scrapbook albums are often decorated and frequently contain extensive journaling. Essentially as the name suggests scrap booking is to save your photos and memorabilia on a medium with writing like the date and any incident that occurred etc. Anything flat enough to glue down can be used for scrap booking and same goes for embellishments.
The history of scrap booking goes back to the 1500 but the modem day scrapbook that changed Crafting and memory preserving happened in the 1980 when the 12 by 12 page layouts where born and inserted into page protectors that were stored in Ring binders.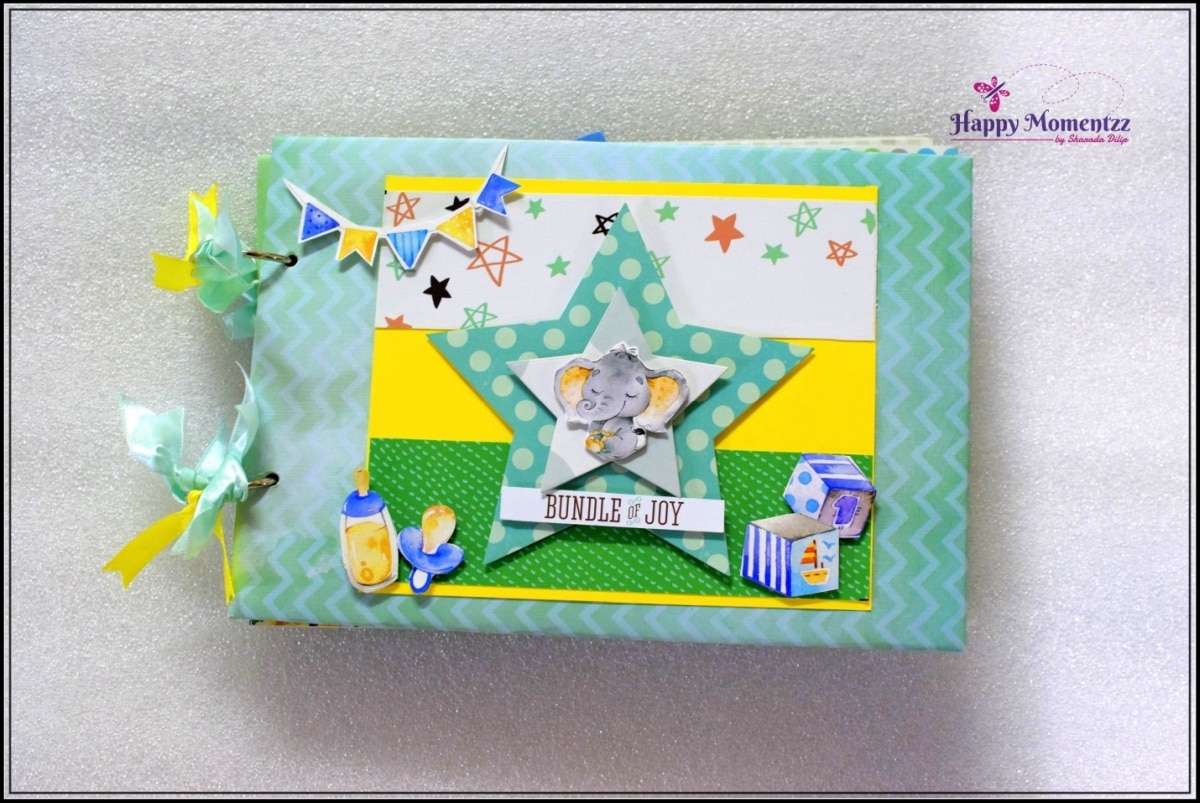 Today scrap booking is not just art it is an industry! These days, scrap booking can be done in so many ways. You can use beautiful colored paper, stickers, drawings, photos, and so many other supplies. Scrap booking is like a visual diary, capturing all your creativity, thoughts feelings, and memories in a little book. There are many different types of scrap booking albums to choose from, and it can be very intimidating if you don't know anything about them or what the differences are.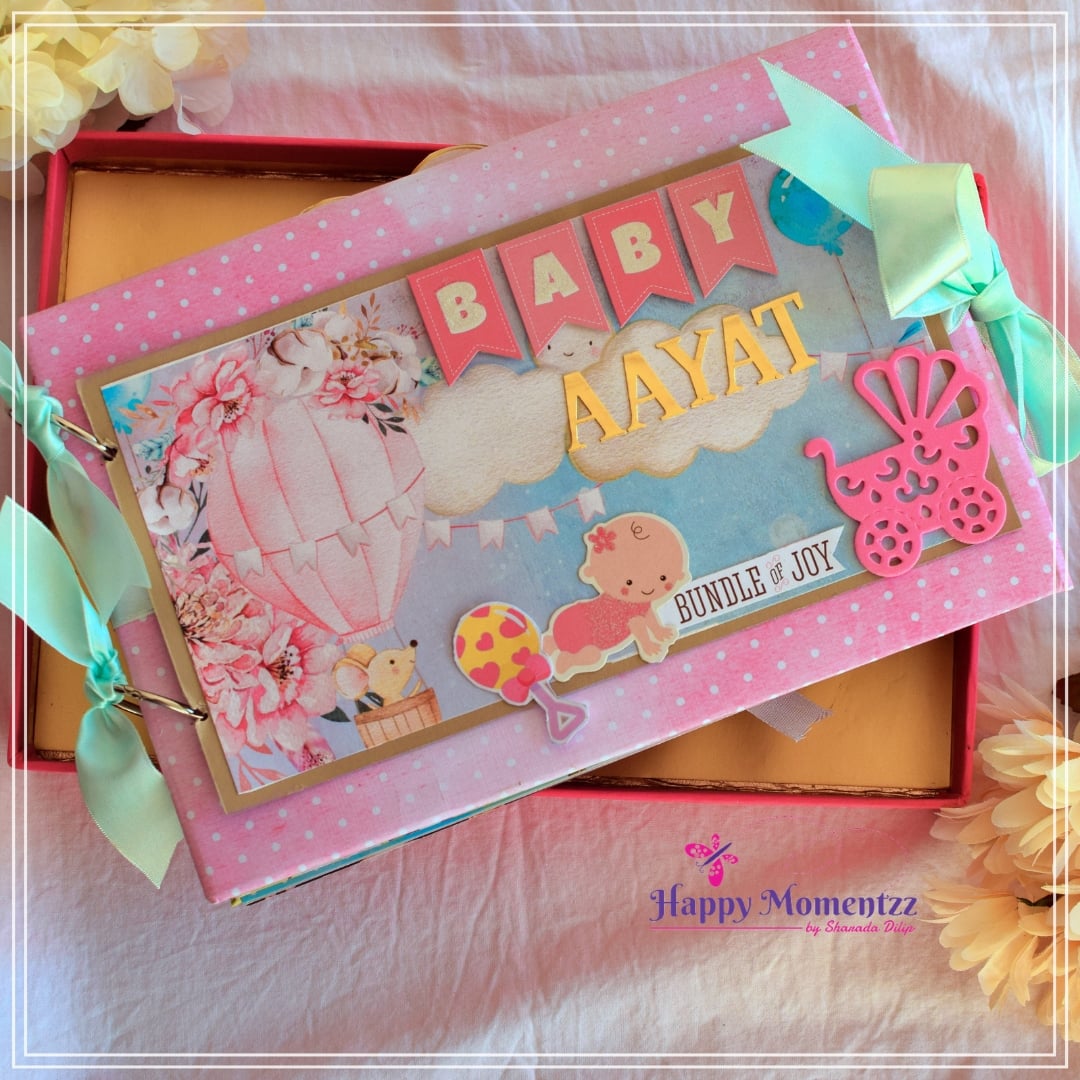 Besides the size, you will also need to consider what type of pages the scrapbook holds. The three most common are to have a three ring binder scrapbook, a post-bound scrapbook with top-loading pages, or a scrapbook bound with non-removable pages, without any sheet protectors.
The most economical type scrapbook is the ring binder type. Pages can be added at any time easily, and placed within the middle of the album. You can use regular acid-free photo safe sheet protectors as the pages.
At Happymomentzz we design and build the Scrapbook album and make it easy for you to fill the album and treasure your precious memories. Our albums are just stunning, handmade and built to last. The thick papers are held together with rings which adapts to volume as you add pictures.